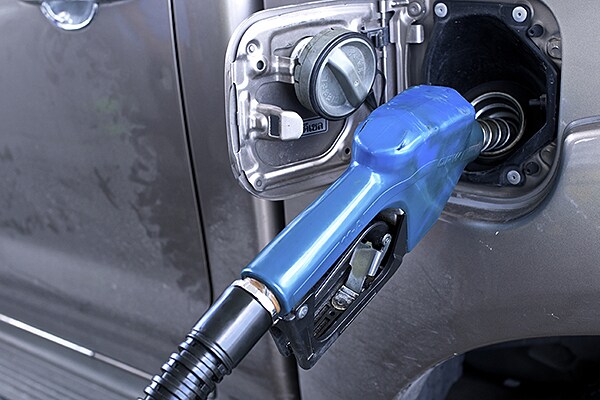 Top Ways to Stay Fuel Efficient
When you're at the gas pump the last thing on your mind is "what is the best way to just burn through what I just put in my tank". Although you may not consider yourself to be thinking this way, most people end up driving in such a way. They don't consider all of the factors that burn through gas, or more importantly they don't consider all of the ways to maintain fuel efficiency.

Best Cars For Fuel Efficiency
For most people the idea of getting the most out of your fuel starts at the moment they purchase their vehicle. Those buyers who are looking to get the most out of their car and save the most in the long run often end up at the front doors of a Ford dealership. Ford offers many vehicles with great fuel economy that will provide savings in the long haul. However, even if you don't own a Ford model just yet there are still ways for you to get the most out of your fuel.

Fuel Conservation
How you operate your vehicle plays a large part in how much you are getting out of the gas in your tank. Here are a few tips to help you break bad habits and implement some more helpful ones.

- Drive your car only when you need to and avoid trips in your car that you could make by other means of transportation.

- Drive with your windows up to improve your car's aerodynamics.

- Turn off the air conditioning when traveling short distances. Your a/c requires more power from your vehicle.

- Don't let your car sit on idle for extended periods of time. When you're not moving you're simply wasting your gas.

- Avoid speeding. You're losing gas mileage and risking a ticket.

- Practice steady and consistent braking and acceleration.

Beyond operation of your vehicle, the upkeep and maintenance of your vehicle is essential to remaining fuel efficient.

Car Maintenance
Proper maintenance of your car will not only produce the best fuel economy of your vehicle but also allow you to keep your vehicle around long enough for you to get the most out of it. Failure to maintain your vehicle properly will damage everything you need for your car to function properly and worst of all, waste the money you've invested in the vehicle. When it comes to fuel efficiency there are a few things you can to keep your car in great condition:

- Align and properly inflate your tires. Failure to do this leads to higher fuel consumption, as well as increased wear and tear on tires.

- Change your air filters regularly. Dirty air filters make your engine work harder and almost always results in a poor fuel economy.

- Change your spark plugs when necessary.

In conclusion, your car's fuel economy is controlled by a number of different factors and should be assessed properly to give you the most for what you put into it. After correcting some of your driving habits, it's best to have a professional take a look at your vehicle and ensure everything on your car is up to date and properly maintained to ensure your car will be around for a long while as well as ensuring your money is spent well.

Visit Leckner Ford of Woodstock, in Woodstock Virginia or call us today at (540) 459-2154 to get the best out of your vehicle.




Safety Tips for Driving in Snow
Driving in the snow can be quite an enjoyable affair if you take the time to learn and know what you're doing. Fresh snow, with few cars on the road, can make your drab city all the more beautiful as it's painted with a fresh dusting of nature's Gesso and provides a beautiful blank canvas for the imagination. On the other hand, driving in the snow is a learned skill that only becomes enjoyable with experience, patience, and intelligence. And lastly, remember that while you may ultimately become an expert, you're not the only one on the road and may effectively be driving around with a figurative bullseye painted on your car as others may not possess your know-how when it comes to managing snowy and icy conditions. (This is especially the case south of the Mason-Dixon line where people often believe that their Ford 4X4 will stop faster because its acceleration is barely affected, it doesn't.)

Leave Earlier
Perhaps the single most overlooked "tip" that is given to a driver facing snow is leaving your point of departure earlier. You'll read additional tips, but if you can't be, or don't wish to be late, set out earlier. Driving in the snow is no place to be racing to your next appointment.

Whether it's a sales call, picking the kids up from school, or going to the bowling league's playoff game your team made, snow should see you driving slower so add more time. A ten-minute drive may take twenty. Get used to it and plan accordingly. Driving too fast for conditions is the biggest cause of snow-related accidents.

Take it Slow
What's your hurry? Why the rush? Drive slow, it's that simple sometimes. Accelerating, braking, turning are all affected by the snow and they each become markedly easier the slower you are going. Remember that even the ambulance you may need following an accident is going to drive slower so it's best to avoid getting in one. A trip to the emergency room takes a fair bit more time than slowing down by 10-15 miles per hour. Additionally, double the amount of space between the cars you're trailing on the road as braking will take considerably longer than on a dry road.

Learn Your Brakes
The first snow of the year should remind you immediately that conditions are now different. Additionally, you may have bought/leased a car since your last time you drove in the snow. Find an empty parking lot and put in 10-20 minutes reminding yourself how your brakes function in snowy conditions. It might sound silly, but it's only a 10-20 minute refresher course in your new Ford Explorer.

Don't stop on a hill, turn into the skid, don't stop if you don't have to, are all good pieces of advice. But, perhaps the best piece of advice is this....ask yourself do you really need to go out shopping today or is it perhaps best if you let the snowplows and the sun do their work and simply make that optional excursion once the snow has melted?
Following these tips will help you keep you safe on the road. Stop by Leckner Ford of Woodstock or call us at 888-431-8053 for other tips on safe driving in the snow and learn about the other safety features of your vehicle.
---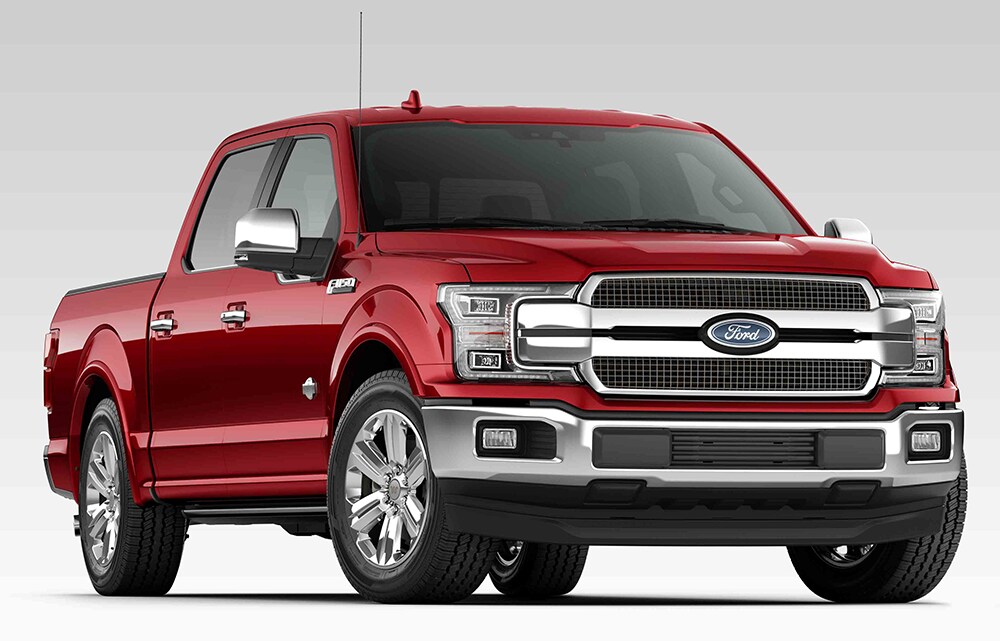 Ford is developing a fully electric F-series pickup truck
Ford may not be the first manufacturer that car buyers would think of when it comes to electric cars or even hybrids. However, the company has announced that it will be releasing a fully electric pickup truck. Ford announced the move at the Deutsche Bank Global Automotive Conference. The announcement at the conference caused quite a stir, especially considering that they haven't delved too deep into the market before.
An Unexpected Move

This is quite an unexpected move from Ford. While they have been working on a hybrid version of their F-150 model the automaker doesn't have many other hybrids or electric cars on the market. As it stands, Ford is trailing many of its competitors regarding how many electric vehicles they have on offer. 
The president of global markets at the company, Jim Farley, spoke about how the majority of the F-Series will be made electric over the next few years. This includes both batteries electric and hybrid versions of certain models. However, Mr. Farley didn't name which models in the series would be coming out as electric first.
Future-Proofing The Company

While it was an unexpected move, many observers are suggesting that the step will protect Ford in the future from rivals such as Tesla. Even Mr. Farley admitted that it was a surprising move for the brand; however, he also said that the move was a way to future-proof the company. There have been rumors of a Tesla produced pick-up truck over the past few years.
Because of that, Mr. Farley and his team knew that they needed to act quickly to provide a high-quality electric pick-up truck as well. This is mainly due to the impact that Tesla had on the luxury market when they released the first electric luxury car. With that in mind, the pick-up manufacturer should be on their way to securing a sizable portion of the electric pick-up market before it's created.
The announcement of electric F-Series looks to be just the start of a long process for the company becoming increasingly energy-efficient in the future.
When Will The Electric Pick-Up Be Released?

Unfortunately, the company hasn't said when the electric pick-up truck might be released. If it follows the same kind of timeline as the Hybrid F-150, then it could be another few years before the electric pick-up truck is available.
If you want to know more about the Ford electric F-Series pick-up truck, contact us today. While some information isn't currently available, we will be more than happy to speak to you about your options. Highly-trained and friendly staff can also help you with finance options and more. Call Leckner Ford of Woodstock at 888-431-8053.